Aptly dubbed the "Manhattan of the South,"
Brickell
has long been home to one of Miami's busiest property markets. Like its fast-paced atmosphere, condos are bought and sold equally as quickly, catering to the continuous influx of young professionals, business leaders, and entrepreneurs looking to make their mark on Miami's financial and business district.

Whether you're looking to relocate, profit from an investment, or simply wish to upscale your home, the Brickell real estate market is in optimal condition to sell, and many long-term residents and investors in the area are now doing so with remarkable success.
However, even with buyers looking for their Brickell dream home, the market remains competitive and requires an experienced, skilled approach to achieve a successful and rewarding sale. With over 20 years of experience in Miami's luxury real estate industry,
Giulietta Ulloa and her team
have unrivaled insight and expertise in selling Brickell condos. Giulietta has consistently ranked in the upper half of the top 1% of real estate agents nationwide and has received numerous awards and distinctions within her field. No one knows Brickell's property market better or is more qualified to guide homeowners through the (at times) overwhelming journey of selling their house.
With this in mind, the
Giulietta Ulloa Group
has compiled a comprehensive guide of home selling tips to help you sell your Brickell property in a way that's both financially and personally rewarding.
Know your buyers
It is vital to have a firm understanding of who you'll be selling to, what sort of lifestyle and home they may be looking for, and how to appeal to the market your property will be entering. This typically takes some preliminary research, as well as a good dose of common sense and firsthand experience of the Brickell community.

Most potential buyers touring the homes for sale in Brickell are likely successful business leaders, professionals, or young families with ambitious, working parents. Place yourself in your buyers' shoes, and make a list of the things they may be most interested in. Is it close to any major financial offices? Does it have a home office? Does the building offer onsite childcare?

These unique aspects of your Brickell home could help you stand out among generic property listings while directly appealing to the people most likely to make the town their home. With so many amenity-rich high-rises and luxury condos available, it's essential to narrow down your niche market by focusing on aspects of your property that aren't mentioned or included in other listings. This will not only give you an edge during the listing and viewing stage of the sales process but could offer priceless information during the subsequent steps required before your home is officially made available for sale.
Repair and renovate
Brickell buyers are not typically interested in purchasing as-is or fixer-upper properties. The simple reasoning behind that is that most potential buyers are busy professionals who just don't have the time to renovate and repair their homes themselves. As such, making essential repairs is a vital step that could make the difference between a quick, easy sale and a rollercoaster of listing and relisting your property as you attempt to make repairs between viewings and marketing periods.
Whether you replace broken tiles, repaint the most lived-in spaces, or simply swap out faulty fixtures, repairing and renovating your Brickell home will increase its chance of selling and
add to the property's value
once assessed.
Make necessary upgrades
Buyers interested in Brickell swarm to the town for its modern cityscape and the expectation of purchasing a sleek, luxury condo with all the latest bells and whistles. If your Brickell condo has been a long-term investment or was bought several years ago, a few strategic updates and upgrades could significantly impact your home's appeal.

Don't try to remodel your entire home, as this is both costly and may not really result in a noticeable return on investment. However, installing new kitchen appliances and cupboards or replacing the main bathroom's tub and showerheads are all minor upgrades that can elevate your property above the rest.

When choosing the rooms and living spaces to remodel, remember that most potential homeowners will first consider the kitchen and bathrooms. At the same time, Brickell buyers are sure to pay additional attention to any entertainment areas and home offices your condo may feature.
Deep clean

As part of Brickell's shiny, sleek cityscape appeal, most buyers expect the same standard from the properties they are viewing. Cluttered properties or even those that appear a little too lived in can have a negative impact on many buyers' first impressions. By deep cleaning your home, or getting a professional cleaning service to do it for you, you can ensure your property and the buyers viewing it get off on the very best foot possible.
Get an accurate property valuation
Pricing your home accurately and competitively is a vital step. Overpricing your property may seem like a good idea in such a competitive market, but overdoing it can seriously damage your chances of selling quickly. On the other hand, underpricing your home could leave you with lasting regret over not recognizing its full value and potential.

The best way to get an accurate property valuation would be to talk to a real estate agent and arrange for a walkthrough, which will give evaluators a more precise idea of what your home may be worth.
Depersonalize your home
Before staging or showing your home, removing highly personal items and decorations like picture frames or fridge magnets is crucial. Most potential buyers like to immerse themselves into the space they are viewing and imagine what it would be like to live there. This can be particularly challenging if confronted by unknown faces or decorations that would not suit their own preferences or tastes.
Stage your property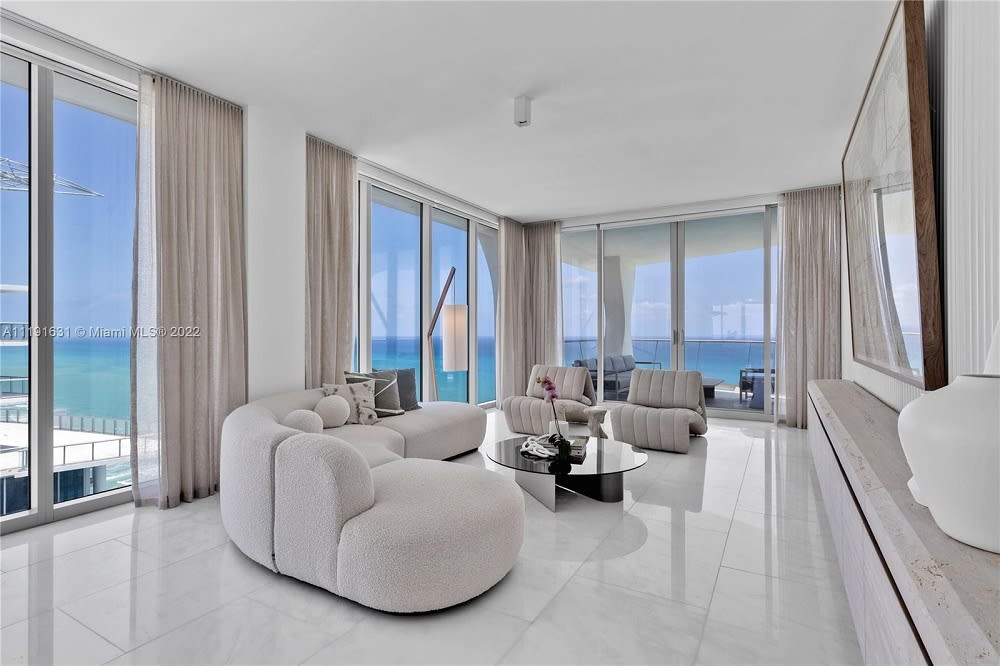 Although there are many ways to stage a property, hiring a professional stager is always a good idea, especially when selling a luxury home in a competitive market. A professional stager will rearrange your home to fit current interior design trends while making it seem as inviting and appealing as possible to viewers. By using a staging service, you can be sure viewers will see the very best side of your home right from the start, giving you a much better chance of selling sooner rather than later.
Hire a professional photographer and videographer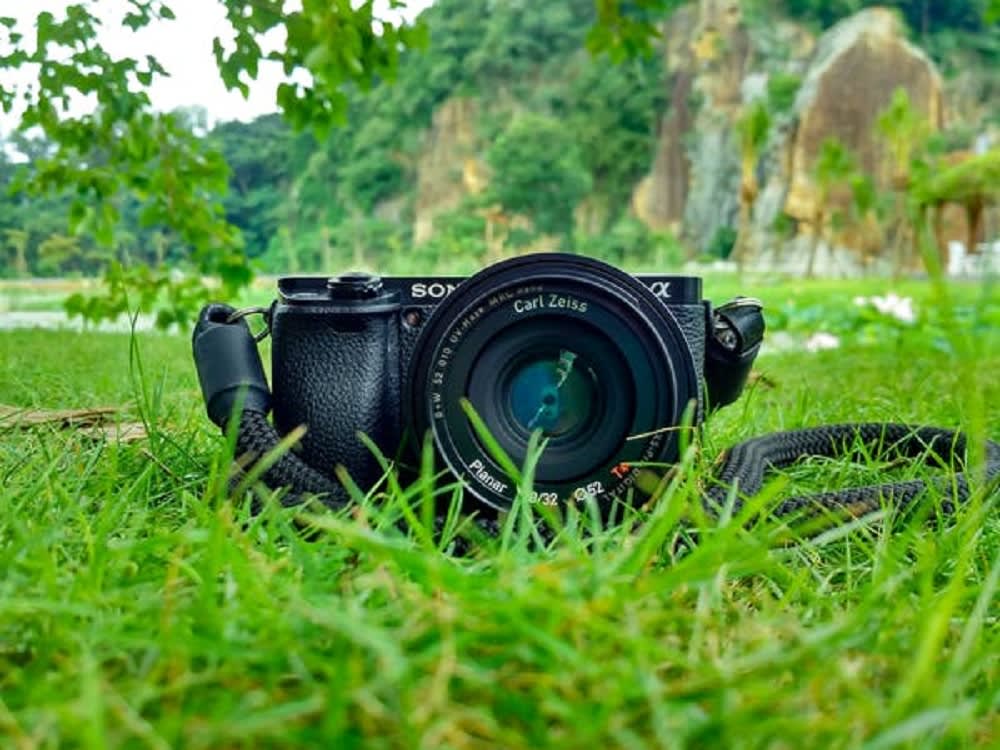 Having professional videos and pictures taken of your home is a great way to showcase its best features and draw in potential buyers from the get-go. Most potential Brickell homeowners will likely first look at your property online. Making an excellent first impression is vital for turning those initial clicks of interest into actual viewings that lead to offers.
List your property
Now that your property is in the best shape of its life, you've done your market research, and you've received an accurate property valuation, all that's left is to find the right network for marketing your home and officially listing it online.

Keeping track of all the steps involved in preparing your home for sale, as well as the steps not mentioned in this guide, like evaluating offers and negotiating with buyers, can be incredibly overwhelming, even to seasoned property investors. Working with an experienced real estate agent is a great way to ensure you're covering all your bases, while also making use of all the resources possible to sell your Brickell home for a fair price and within as short a time as possible.
Team up with an experienced real estate agent
If you're hoping to sell your Brickell home,
contact the Giulietta Ulloa Group
today to take your first step to the smoothest, most professional real estate transaction possible.
With decades of collective experience in the Brickell real estate market and that of the greater Miami-Dade area, the Giulietta Ulloa Group, led by award-winning real estate agent
Giulietta Ulloa
, is the best choice to sell your Brickell home. Not only can the team recommend staging, renovation, and photography professionals to work on your home, but they can also offer precise valuations and priceless industry insights. They will market your home to an established network of buyers that will generate solid leads.

By working with Giulietta Ulloa and her team, you'll know your home is in the best hands. You can look forward to an attentive, rewarding, and positive sales experience.