Ensconced between the crystal clear waters of Biscayne Bay and the Atlantic Ocean, the village of Key Biscayne is a tropical paradise that encompasses all of South Florida's most sought-after residential appeals. Located just a short drive from downtown Miami, Key Biscayne feels worlds away from the hustle and bustle of the city center. It offers potential homeowners a chance to enjoy unparalleled luxury and resort-style amenities from various property types, including upscale condo complexes, magnificent waterfront estates, or sprawling single-family residences.
Key Biscayne also boasts a
walk score of 81
. The main thoroughfare, Crandon Boulevard, is four lanes with a barrier divider of palm trees and a sidewalk set off from the road. All luxury homes in Key Biscayne exude a unique sense of privacy given the relatively small size of the are. It's known for its safety, too — pedestrians are always traversing the island. Children can bike, skateboard, or scooter around the 1.4-square-mile premises. It's a warm community, one where crime simply has no place: the violent crime rate in Key Biscayne led to the city ranking as the
second-safest
of Florida's 206 cities.

With such an extensive list of benefits and draws, it's easy to understand why Key Biscayne is also home to one of Florida's most in-demand real estate markets, which has led to a particularly low property inventory as well as spirited competition among buyers looking to make a piece of Key Biscayne their own. This makes purchasing a home in Key Biscayne not only a rewarding milestone in any buyer's real estate journey but a challenge that can become somewhat overwhelming if you're not acquainted with the preparation and steps required to complete a purchase transaction.
Giulietta Ulloa
and her team of world-class real estate professionals have years of experience helping buyers find and close on their dream South Florida homes. Herself a Miami resident, Giulietta Ulloa is intimately acquainted with the Key Biscayne real estate market and has made a name for herself as one of the top 0.5% of real estate agents nationwide. Her detail-oriented, dedicated service, accompanied by her priceless insight into the buying process, makes Giulietta and her team the perfect choice to help you find the perfect Key Biscayne property for you.

And, to help you get started on your luxury house hunting, they've compiled a comprehensive home buying guide to help you start your journey to becoming a Key Biscayne resident on the best foot possible.
Determine your budget
Key Biscayne is an upscale village that has long been known to cater to high-net-worth families and individuals. As such, property prices in the area tend to skew higher than similar homes elsewhere in South Florida. One excellent way to narrow down your house hunting parameters is to decide on a rough budget so you can start searching among the properties that are most accessible to you.

Most homes in the Key Biscayne area range from $400,000 for a compact, well-located condo to well over $15,000,000 for a waterfront estate. Keeping this in mind can help you filter properties listed online and find the homes within your budget that most appeal to your taste and lifestyle.
Get mortgage pre-approval (if necessary)
Although many Key Biscayne property owners forgo loans and mortgages, the local real estate market is certainly not restricted to such buyers. Once you've decided on a price range within which you're looking to purchase, a good idea is to get mortgage pre-approval, so you can house hunt with the peace of mind that, once you find your dream home, you will easily be able to make an offer and complete the purchase.
Consider your lifestyle and desires

Despite its relatively small size, Key Biscayne offers potential homeowners a variety of amenities and lifestyle choices. Avid boaters and watersports enthusiasts will likely prefer living along Harbor or Island Drive, both of which are lined with spectacular waterfront properties that usually also feature private docking facilities.

If you're looking to enjoy the quintessential Florida beachfront lifestyle, househunting along the pristine Key Biscayne beach's condo complexes and single-family homes may be a better option. Regardless of where you decide to live in Key Biscayne, nothing is too far away — cafes, beaches, and friends all can be found in close proximity.

And, if you're looking to enjoy all the benefits of living in Key Biscayne while still maintaining convenient proximity to central Miami or an easy commute to work, the residential neighborhoods surrounding Crandon Boulevard are sure to be your best bet. Crandon Boulevard offers direct access to Highway 913, which links with Interstate 93 and runs right through Downtown Miami and Brickell.
Choose your property type
Once you know which Key Biscayne neighborhoods you're most interested in, it's time to consider the type of property you want to buy. Luckily, Key Biscayne has a diverse property market that includes luxury condos, spacious single-family homes, and expansive estates.

By keeping in mind what sort of home you're interested in, you can easily narrow down your search parameters even more, and make the actual house hunting part of this process all the easier.
Start your search
One of the best ways to start looking for a home in Key Biscayne is undoubtedly online. Many websites publish public listings of properties in the area, which can be a good way to get a general idea of what sort of property inventory is available. However, to discover the best luxury Key Biscayne properties currently available, and avoid enquiring about outdated listings, the Giulietta Ulloa Group has developed an
exclusive Miami real estate search tool
that will allow you to browse available properties in the town within seconds.
Narrow down your options
Once you've found a few homes that pique your interest, narrow down your search even more by arranging viewings and taking into consideration all the details mentioned in each listing, the locations of each home, as well as the way the property makes you feel as you walked through it and imagined it being your new home.

Once you've narrowed down your options to two or three potential homes, it's time to get down to the nitty-gritty of the financials.
Compare sales records
A great way to gauge whether a property is over or underpriced is by comparing the prices similar houses in the area were sold for previously. These sale records can also be used as leverage later when negotiating the price of a home or requesting a price reduction based on required repairs and upgrades.

Comparable sales records are also an excellent indicator of the kind of offer you should make for the property given the current market trends.
Arrange a home inspection and appraisal
Once you have some idea of what you'd like to offer for your chosen home, it's a good idea to get an inspector and appraiser to evaluate the property even further.

An inspector will ensure vital structures within the house like the roof, foundation, plumbing, and electrical systems are all in working condition. Additionally, an appraiser can give you an accurate number regarding the property's value, which can be incredibly useful during negotiations and the offer and counter-offer process.
Make an offer
Once you've decided on a home, and it's been cleared by an inspector, it's time to make an official offer. Most buyers in normal real estate markets try to offer slightly under the asking price on the off chance the owner accepts. However, in a highly competitive market like that of Key Biscayne, making an even slightly lower offer is a risky choice that could lead to another interested party securing your home.
Negotiate
Although most purchase negotiations revolve around the price of the home being bought, negotiations are not simply undertaken in order to get a price reduction. Often, negotiations can include the terms of purchase, like requiring the current property owner to complete certain repairs or upgrades before the transaction is completed, or within a certain time period after the sale.

Having the help of a seasoned negotiator that's familiar with the Florida property market can make a significant difference in the value and additional services and benefits you receive after purchasing your home.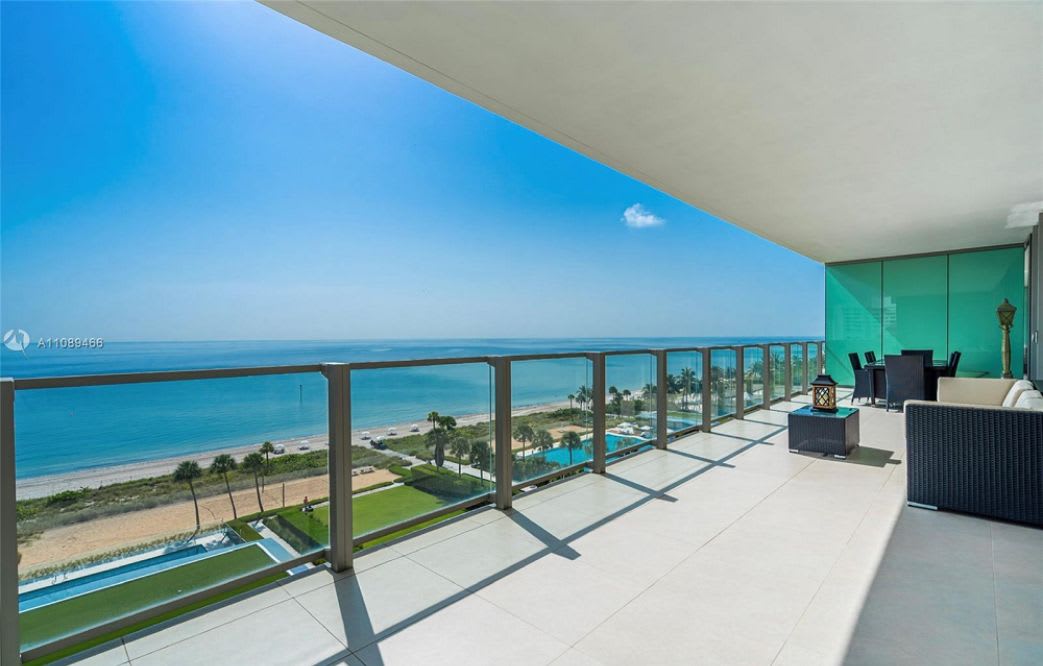 Team up with an experienced real estate agent
Purchasing a property in Key Biscayne involves entering a highly competitive market and having to move quickly to secure your dream home. Keeping track of all the moving parts of the transaction and search can be challenging, and even overwhelming at times. That's why most potential Key Biscayne homeowners typically team up with a real estate agent to handle the fine print and paperwork and offer key insights into the neighborhoods and homes they're interested in.

By hiring a well-regarded realtor or working with a team of real estate professionals like the Giulietta Ulloa Group, you can rest assured your every requirement and desire is being taken into consideration as the team works tirelessly to make your dreams a reality.

Not only has Giulietta herself lived in Key Biscayne for nearly 25 years, but she has been involved in the local real estate industry for equally as long. As one of her specialty neighborhoods, there's nothing that Giulietta and her team don't know about purchasing a home in Key Biscayne. They won't need to sell you on the community — Key Biscayne is safe, the community is warm, and homeowners enjoy their privacy.

Whether you're looking for an investment, a vacation house, or a permanent home, Giulietta and her team can help you along every one of the abovementioned steps, ensuring your buying experience is as smooth and enjoyable as possible.
If you're looking to relocate or purchase a property in Key Biscayne,
contact the Giulietta Ulloa Group
today to work with one of the country's best teams of real estate professionals.