Sunny Isles Beach is the epitome of classic coastal Florida. From skyscraping high-rise condos on the sand to its proximity to Miami, people adore this city for its multitude of treasures and amenities. With just one visit, you'll see that there are countless exciting things to do in Sunny Isles Beach. Once you've visited, it's only a matter of time before you seek Sunny Isles Beach real estate of your own. Here are some of the more alluring activities and destinations that will help you settle into your lavish coastal lifestyle.
1. Haulover Park
Catching warm rays of sunshine is a breeze when you spend the day at
Haulover Park
with loved ones. This beach features the most extensive remaining stretch of undeveloped coastline in Miami-Dade County, attracting visitors from around the world to enjoy its pristine white sand, surf, and sun. In addition to designated fishing spots, bicycle rentals, and a state-of-the-art skate park, there's a Bark Park with two enclosed areas where Fido can run free. There is even a designated beach area for you to stroll with your canine companions! Additionally, Haulover rents out picnic shelters and a multi-purpose room for birthday bashes, private soirees, and corporate events. Whether you spend the day splashing in the water and flying kites or grabbing some tasty treats on Food Truck Tuesdays, Haulover Park is a must-visit destination to welcome you to the community.
2. Acqualina Spa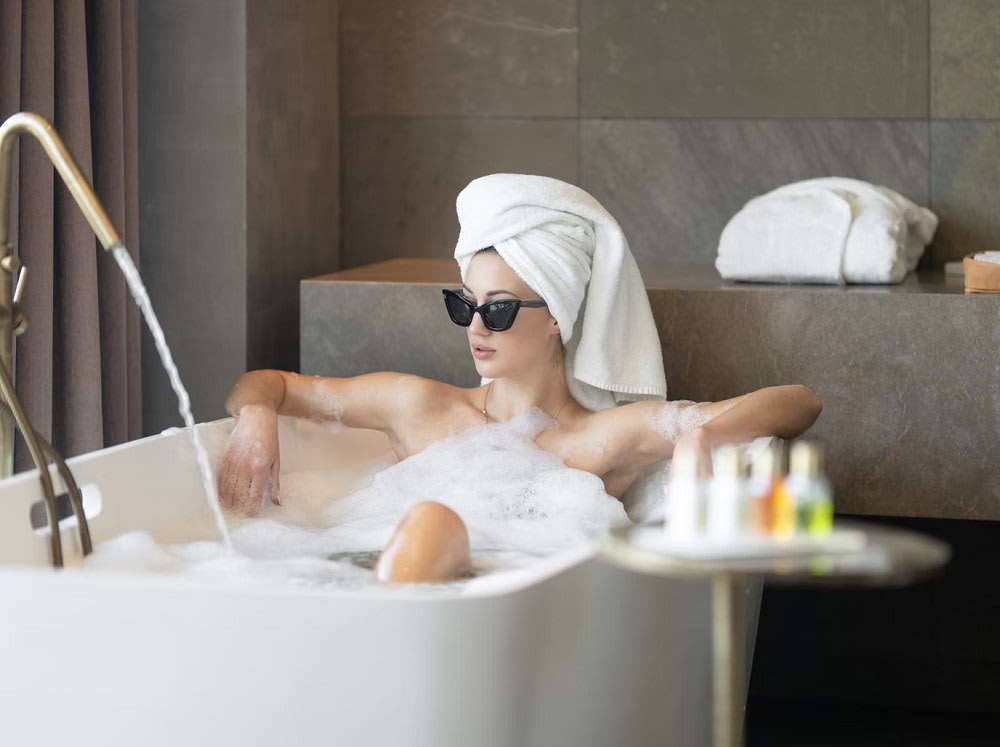 Once you've settled into your workplace and luxury Sunny Isles Beach real estate, you'll require a spa day. After all, moving is stressful and demanding work! Awarded the prestigious Five Stars by Forbes Travel Guide and Best Hotel Spa in the US by USA Today, you'll want to book an appointment at Aqualine Resort's
Spa
. This oceanside spa is the perfect destination for a lavish retreat where you'll reach the embodiment of tranquility and relaxation. Acqualina Spa boasts 20,000 square feet of treatment rooms, relaxation lounges, a stunning outdoor terrace, and the exclusive Royal Spa Suite. Find it all at this luxurious sanctuary, from Ayurvedic-focused treatments for your whole body to meditative yoga practice.
3. Miami VIP Boat Rental
When moving to a new city, especially a coastal one, the best way to get the lay of the land is with a private boating experience. Choose
Miami VIP Boat Rental
for an epic and unforgettable
private boating experience
. You'll explore unique local sights and attractions, spot manatees and dolphins in Biscayne Bay, and enjoy all the luxury amenities the yacht has to offer. A private, licensed captain accompanies each rental to ensure you have a safe journey. Feel free to BYOB and food, or ask the captain to stop at one of the phenomenal waterfront restaurants or bars you'll pass along the way. You're bound to have a blast exploring your new home with friends and drinks in tow!
4. Newport Fishing Pier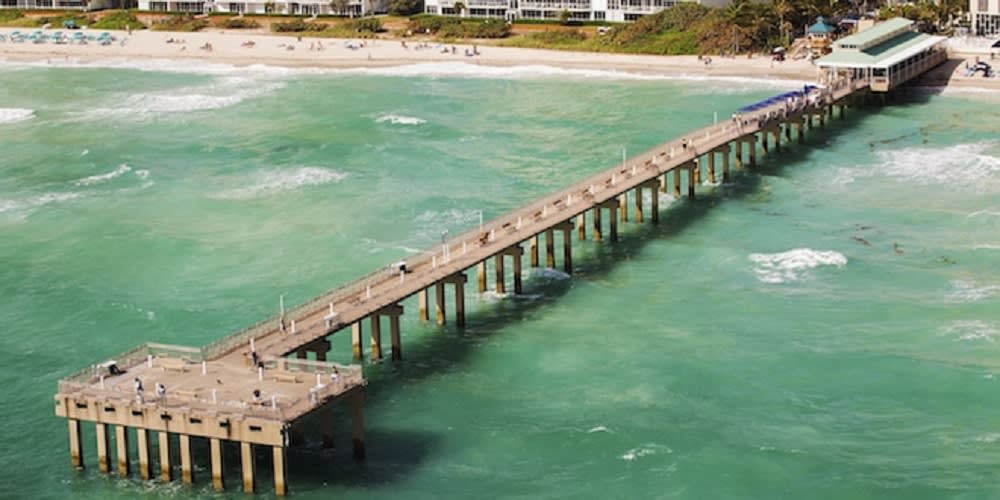 Photo courtesy of Newport Fishing Pier
As a newcomer to Sunny Isles Beach, it's only natural that you visit the only public fishing pier in Miami-Dade County,
Newport Fishing Pier
. Take a relaxing stroll on the pier, looking lovingly into the aquamarine water below you, followed by a visit to the
Beach Bar
, where you'll relish a beautiful waterfront view as you savor ceviche, Maryland crab cakes, and delicate sushi. Whether you dip your toes in the salty ocean or meet your love for afternoon cocktails and lobster rolls, you will indeed have a memorable time at the pier.
5. Miami Shores Country Club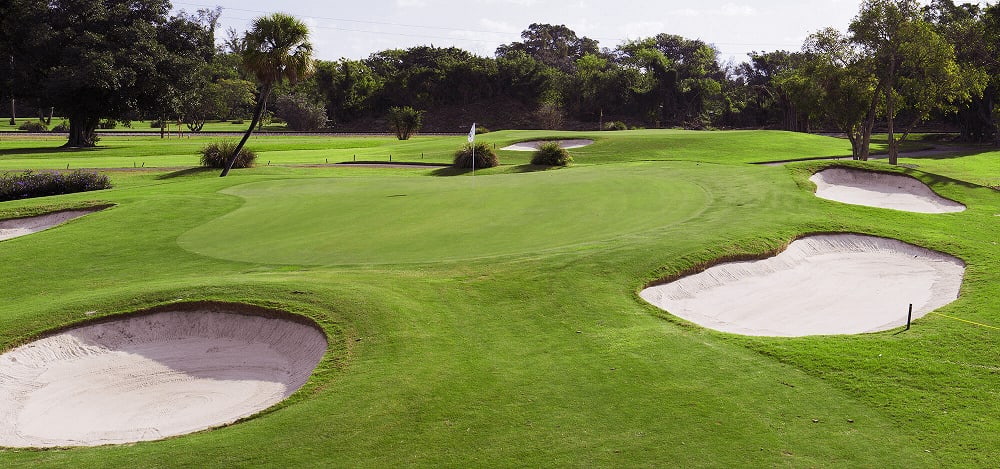 Photo courtesy of Miami Shores Country Club
A mere 15-minute drive from Sunny Isles Beach, the
Miami Shores Country Club
is a must-visit for golf enthusiasts. The club's historic 18-hole championship course envelops you in mature oak trees and lush, rolling terrain. You'll surely enjoy the challenging yet forgiving layout as you tee off. Novices and seasoned golfers are welcome, as the driving range provides the perfect setting for working on getting the basics down pat. Golf is not the only lure to the club. Miami Shores boasts tennis programs for juniors and adults and a welcoming clubhouse with a lounge and grill room with a complete lunch menu and a full bar with beautiful golf course views. This is the perfect place to create lasting friendships over a round or two of golf and a glass of terrific scotch.
6. Miami Beach Botanical Garden
Moving to a new city can be quite stressful. From dealing with moving companies to settling into your new neighborhood and Sunny Isles Beach real estate, it's important to catch a break. Enjoy a well-deserved afternoon of peace and solitude with a visit to the
Miami Beach Botanical Garden
. This stunning, urban green space features four acres of garden space teeming with native Floridian and other exotic plants. The garden is the perfect place to relish a meditative moment to bring you back to reality refreshed and ready to tackle anything that's thrown your way.
7. Oleta River State Park
When seeking a sanctuary away from the city,
Oleta River State Park
fits the bill. This expansive 1,000-acre space is Florida's largest urban park, offering countless activities for nature lovers of all ages. The park is renowned for its 15 miles of mountain biking trails suitable for cyclists of all skill levels and is a popular destination for canoeing and kayaking. Bring a tandem kayak to witness ospreys soaring overhead and majestic manatees swimming through the tidal mangroves. In addition, you're welcome to spend the day swimming, hiking, wildlife viewing, or even set up camp for the night in one of the 14 rustic, air-conditioned cabins. While campgrounds provide heater water showers, you'll forget that you're just a stone's throw away from the city hustle and bustle when camping at Oleta River State Park.
There are countless things to do in Sunny Isles Beach and the surrounding areas, making your transition to your new coastal life easier than ever. When you're ready to lead a life in the lap of luxury, contact
Giulietta Ulloa
. Not only is Giulietta ranked in the top 1% of real estate agents nationwide in sales, but she prioritizes and deeply cares about her clients. Giulietta will find you the Sunny Isles Beach real estate of your wildest coastal dreams.